Delivering World Class Service to Industries Around the Globe​
Streamline Performance Across Every Industry with Our Proven, Flexible, and Powerful Solutions​
Benchmark Gensuite supports organisations large and small—from Fortune 500 to your regional and community businesses—in a variety of industries and sectors. Our over two decades of experience delivering and enhancing digital EHS, Sustainability, Quality, and Operational Risk programs can be seen through our flexible solutions and unified approach to mitigating industry-specific risks.​
Aerospace | Aviation
Comprehensive digital EHS&S solutions to manage aviation fleet in the air & on the ground.
Automotive
Meet customer and compliance demands within this fast-paced industry while ensuring product quality.
Chemicals
Simplify and streamline hazard communication, SDS management, and employee training requirements.
College | Education
Deliver comprehensive and customisable education and training programs and streamline compliance.
Construction | Engineering
Reduce safety incidents and associated risks and costs while ensuring employees are trained.
Consumer Goods
Improve product quality and customer satisfaction while meeting compliance requirements.
Energy | Renewables
Ensure compliance and meet sustainability and environmental goals while maintaining smooth operations.
Environmental | Consulting Services
Manage talent, implement employee training, and create an effective health & safety program.
Facility Management
Address challenges around document management, change management, and safety programs.
Food | Beverage
Meet industry standards, regulations, and certifications with solutions for processors, retailers, packagers, and more
Government | Private Sector
Manage the challenges of overseeing public organisations such as hospitals, parks, and transportation.
Logistics | Distribution
Remain competitive and achieve compliance with ease with digital safety, auditing, and quality applications.
Manufacturing
Manage change, product lifecycle, and the safety of employees across the globe using a single, consolidated platform.
Mining | Metals
Maintain skilled workers and complex operational chains in an intensive industry like mining.
Oil | Gas
Manage downstream operations, maintain regulatory compliance, and reduce risks across the organisation.
Packaging
Meet certifications such as ISO 9001 (quality management) & ISO 14001 (environmental management).
Pharma | Healthcare
Manage the growing complexities of the pharma and healthcare sectors with a diverse range of EHSQ solutions.
Tailored Configurations for Every Industry to Take Your Solutions to The Next Level
Supporting Subscribers in Our Top Industry Sectors
Engage your entire workforce
Automated escalations & reporting
Flexible organisation site structure
Dynamic incident management
Analytics and machine learning
Enable your digital approval workflow
Monitor compliance
Share success with stakeholders
Predict and prevent
Hear from Our Subscribers!
The Benchmark Team is really unique. I feel very heard. You are really listening to us and actually coming back with solutions



Sandra Neale
Global EHS Leader
What I've found remarkable about this [Benchmark Gensuite] was how easy it was to implement.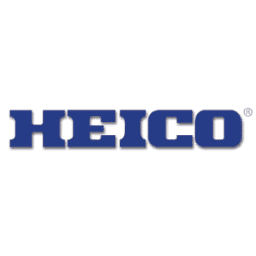 Dave Roberts
Vice President of EHS
Costs for Benchmark Gensuite have been in full alignment with our expectations... There have been no hidden costs or surprises with budgets/forecasts.
John Novotny
Director, Global Environment & Sustainability
ESG considerations enhance our company by reducing investor risk and enhancing value. It creates a greater level of resilience and output so we can outperform our competitors.
Herman Baker
Global EHS & Sustainability Director
I am new to Benchmark's solutions and this is the first time in my whole life that I have been so organised. It is very user-friendly and easy to navigate. I cannot wait to explore it further and see what else I can learn and do with this feature.
Benjamin Taylor
WestRock EHS
Subscriber Success Stories
Proven methods.​ Assured results.
Making the Switch from Excel Spreadsheets to Benchmark Gensuite
Optimising Supply Chain Transparency with a Centralised Supplier Platform
Advanced Business Insights with Tailored Dashboards & Analytics
Boosting Organisational Performance with Occ Health & Safety Management
Explore our Solutions by Function
Environment, Health & Safety (EHS)
Power your environmental, health, and safety performance excellence program with a  comprehensive, and integrated digital platform with continuously evolving best-practice functionality and cutting-edge tech innovations
Advance your company's sustainability performance with unmatched digital solutions that enable easy sustainability tracking, goal setting, reporting, and assessments to reduce climate risk.
Environmental, Social, Governance (ESG)
Take your ESG performance to the next level by collecting, using and reporting timely, accurate, complete, and auditable investment grade data with our best-in-class ESG digital management solution.
Manage your key quality processes like ISO programs, audits and inspections, CAPA tracking, customer complaints management with our QMS or QEHS software — so you can meet customer expectations and compliance standards.
Mitigate business operational risks with digital equipment safety, compliance and maintenance management solutions; and manage site security risks through digital security concern and incident reporting tools - independently or as EHS & Security solutions.
Meet your product compliance and responsible sourcing requirements while maintaining supply chain continuity with the help of our product stewardship, global supplier risk, and sustainability digital management tools.
Enhance your global supply chain management to protect your reputation and prevent disruption to your business.